How to Generate More Income from e-Hailing?
During pandemic season, a lot of people are worried for their house hold income. By joining e-hailing service provider such as Grab, AAR (Air Asia Ride), MYCAR and etc, we could render our e-hailing services to the public in exchange for some income. But how do we earn more aside providing the e-hailing service?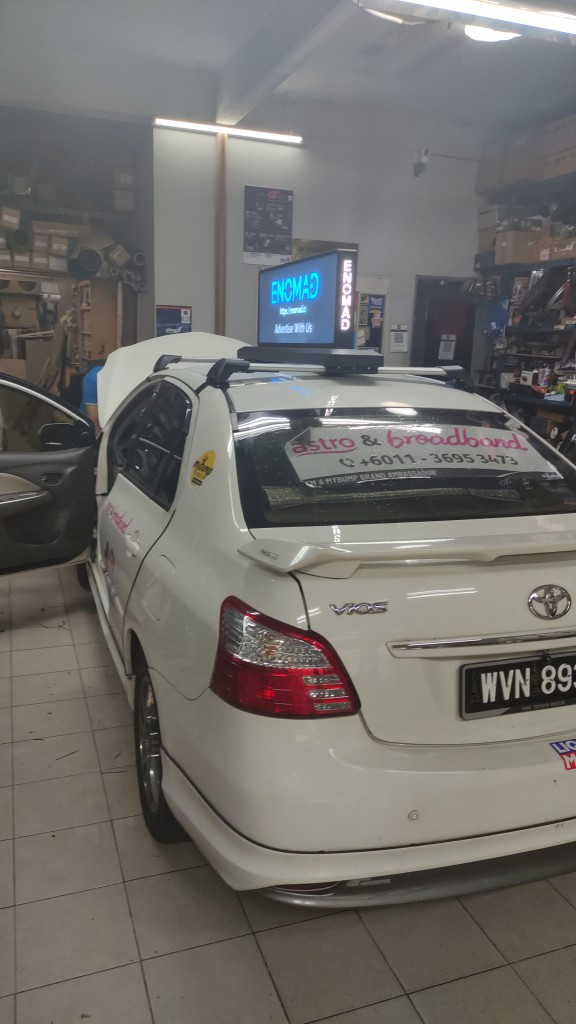 There is an advertising company announces ENOMAD Digital LED Car-topper program, a feature that allows E-Hailing drivers to display ads on the roof of your vehicle while driving to earn RM200 Monthly.
E-Hailing driver can earn additional income from your e-hailing car by participating in the ENOMAD Digital LED Car-topper Program. They provide free battery and compensate you for installation time. You can earn steady monthly income by just having the screen on. Don't miss your chance to get your unit as it's limited stock. Sign up now.
Fill out the form in the link below for us to join our program.
Register Now and get paid RM200/Month! Click here to register