Car Rental for Grab in Malaysia
At present, people whom are enjoying e-hailing services in Malaysia are still growing even after more than 3 years. Hence we come to a topic which i would like to share with everyone here if it is worth to rent for driving Grab or Uber or both. I shall keep this post short so that you will be capturing the important points only for your reference.
Why should I drive for Grab/Uber?
You would like to make fast/additional money with your time.
Your current vehicle doesn't meet the requirements.
You would like to have a try first before jumping in to buy new car.
If you are interested in joining Uber, you may click on the link here.
How much can i make by driving full time?
There is no specific answer to this. However, base our driver statistic, you can earn up to RM2500/week. If you follow my previous post on 'How To Earn As Grab Driver Through Incentive Bonus Hour', you will learn the tips and tricks on how you can maximise your incentive bonus hours for Grab.
The images below would be some reporting which a fleet company sharing with us which the company would like to stay anonymous. You may have a look for your reference.
Grab driver incentive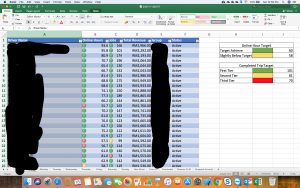 Grab driver revenue
Who should rent car?
Willing to work full time, approximately 10 hours a days.
Do not own car.
Car manufactured year older than 7 years. Currently they accept car which is manufactured year on 2011 and later.
Would like to try renting to work for Grab/Uber before committing to buy new car.
Where I should rent car?
Personally i felt that KiniXpress Car Rental is providing a worth for money rental to their rentals especially for Grab and Uber driver. Some of the point which is shared to me about the car rental services that they are providing would be as listed below.
Affordable car rental price.
Offline jobs (Pre-booking).
Large Grab/Uber community.
Car equipped with dashcam to protect driver.
No long term contract bound.
The above information which I have shared is merely an information which I've gathered from the drivers. You may want to share your thought by commenting below.